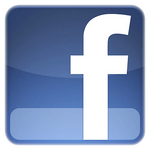 This is some dedication to her social media friends! This one hardcore Facebook user tattoos every. single. one. of her (facebook) friends on her right arm. How many friends does she have? 152. Measly by Facebook standards? Yes. Effusive by tattoo standards? Also yes. I wonder what she'll do when her friends change their pictures on Facebook...
Video
600px|center
Sources

Kate.moon 00:30, June 8, 2011 (UTC)
Ad blocker interference detected!
Wikia is a free-to-use site that makes money from advertising. We have a modified experience for viewers using ad blockers

Wikia is not accessible if you've made further modifications. Remove the custom ad blocker rule(s) and the page will load as expected.